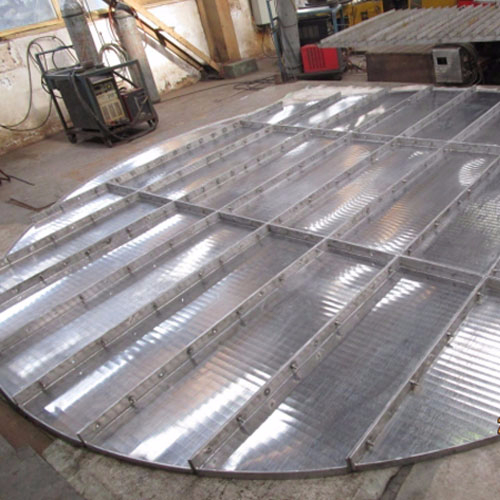 1. Brief Introduction
Reactor internals is composed of Johnson screen support grid. Because of its good mechanical strength, it can avoid self-damage and torn when contacting and rubbing with packing (silica sand or ceramic balls), catalyst, and ensure the reactor under normal, safety and stable operation for long life. Therefore, it has gradually replaced the traditional stainless steel woven mesh and perforated plate tray, and has been widely used in petrochemical field.
2. Parameter
Technical Parameter
Applicable code: contour welding stainless steel pipe (SY5182-87)
Specification and size is customized.
Material: 304, 321, 316L,904L, duplex steel 2205, duplex steel 2207, Monel, Ti.etc