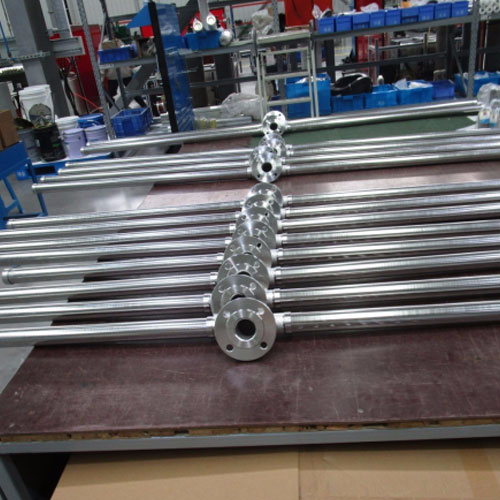 1. Brief Introduction
The tubular distributor is composed of a series of Johnson screen pipes connected to the central manifold or branch pipe to achieve uniform and effective distribution and collection. Top tubular distributor can ensure process fluid pass through the bed uniformly,
Bottom tubular distributor can collect filtered fluid, transfer fluid to the vessel bottom by vessel side wall and branch pipe connected to central manifold. Finally the filtered fluid is drained out from vessel bottom. Connect the branch pipe with central manifold or distribution pipe by thread, flange, and other connection forms. In order to increase the strength and fluid distribution, branch pipe can be lined with perforated pipe.
2. Parameter and Characteristic
2.1 Technical Parameter
Applicable code: contour welding stainless steel pipe (SY5182-87)
Specification and size is customized.
Material:304, 321, 316L,904L, duplex steel 2205, duplex steel 2207, Monel, Ti.etc
2.2 Characteristic
High mechanical strength, withstand higher pressure resistance
Uniform filtration slot, easy for uniform filter cake forming, better for backwashing
Wedge slot to improve backwashing ability
Pressure resistance, temperature resistance, aging resistance, anti-corrosion, suitable for all kind of fluid filtration
No particle stacking corner is found due to nearly 2-D structure. Wedge slot can accumulate the backwash energy. Backwashing performance is satisfied.